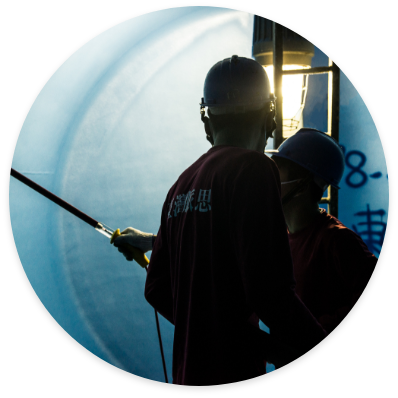 Proficiency
We have several experienced technicians whom possess 10-year-experince and were trained by the US original company. During a decade, they entered over 1,000 underground storage tanks, and gained more experiences to progress their skill. They also exchange their technique with overseas technicians to improve the efficiency of construction.
Quality
We seek for the high quality of construction constantly. All of our products are in accordance with UL construction process and quality inspection specifications. In addition, we also testing and calibrating all of the instruments regularly undergoing precision calibration of ISO17025's highest specification laboratory every year to maintain top quality products.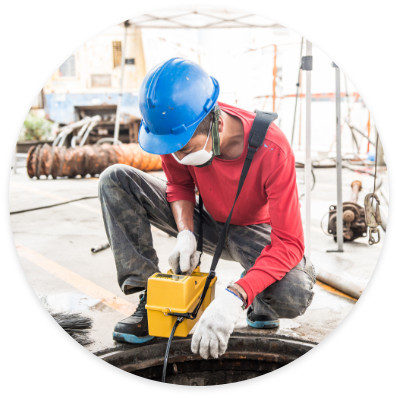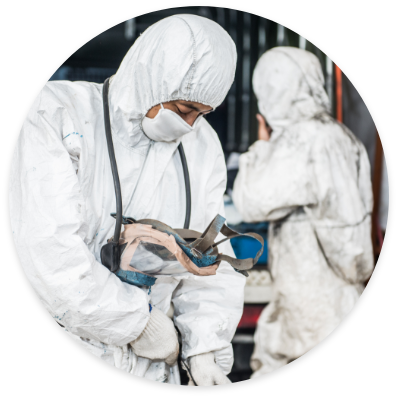 Safety
Safety is the foundation of all engineering. In 2008, when we started to work in the field of underground storage tank, to ensure our safety is identical to the world highest standard, the US original company authorized the whole process and SOP to GGET. From the UL certified US import high-displacement vertical gas exchange system, UL certified explosion-proof lamps, to a professional team with 18 national safety certificates.
Attentive
The professional team of GGET thinks about the details, we always think from our customer's point of view. The construction process is streamlined and standardized, and the project is completed as soon as possible, while ensuring the safety of the construction, to reduce the impact on the customer's business. What we do is much more than you think.